Cottage Cheese – Made From Sour Milk
I had a half gallon of sour milk to use up and I found several sites online that gave instructions for making cottage cheese from sour milk. The only problem was that each site gave different instructions and I wasn't sure what would work best. I also wasn't sure just how sour the milk could be. My jug of milk had been sour for over a week and was pretty thick.
One site listed an old fashioned recipe for cottage cheese using 'thick sour milk.' Perfect! I decided to go with my gut instinct and kinda wing it on the recipe. It turned out really good and I will be making it again! Here's my recipe:
half gallon sour milk (whole is best)
3 Tbs vinegar
1 tsp salt
small amount of cream or whole milk
Pour sour milk into a sauce pan. Turn heat on to medium and use a candy thermometer to keep track of temperature. Heat milk to 185 degrees F. Take off heat and add vinegar. Stir gently until curds and whey separate. Pour through a colander lined with cheese cloth. Rinse the curds, squeeze the water out through the cheesecloth. Pour curds into a bowl. Crumble to the size curds you like. Add salt and a small amount of cream or whole milk. Stir. Add milk or cream until your cottage cheese is the consistency you like. Refrigerate and use within 1 week.
Here are my thoughts on this process. The instructions that I read said to heat sour milk until curds and whey separated (without vinegar). My pan of sour milk never separated, so I used the vinegar. I think I could reduce the amount of vinegar to 1 Tbs and it would work just fine. You could try it without the vinegar and see if your separates (if you are using sour milk). One of the recipes called for rinsing the curds until all the whey was removed. I did this and then wondered why in the world you would need to rinse the curds. In the future I won't rinse the curds. This recipe is basically the same as the queso fresco I posted previously. In this case you crumble the curds up and add the milk or cream to it. I used cream, but in the future I will switch to milk. The cream was a little too rich for my taste. You don't have to use sour milk to make your own cottage cheese, fresh milk will work great too!
I liked this cottage cheese much better than the store bought version. The curds are denser and the flavor had more tang to it. That may have been from using the sour milk. I will definitely be making my own cottage cheese from now on instead of buying it. I never have a problem with cottage cheese going bad in our fridge, but this pretty much disappeared pronto!
My mother and I were discussing homemade cottage cheese. She remembers Gram making it when Mom was a little girl. They had their own milk cow and Gram made butter and cheese with the milk. I love hearing about things like that.
  Have you ever made your own cottage cheese?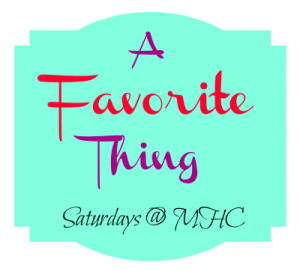 Home Skills Link Up – Backyard Farming Connection
Try a New Recipe Tuesday


Wildcrafting Wednesday